Product Information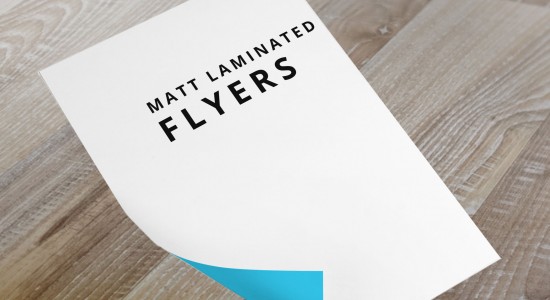 Laminated flyers not only improve the look but also the feel of your flyers. Choose from a high gloss finish, a matt or a luxurious soft touch velvet finish.
Choose Printing Options
£

excl. VAT
Product Specifications
Our Premium Flyers are printed in full colour onto both sides of a sturdy 400gsm silk board with a matt laminate applied to both sides for style and durability.
Artwork required as high resolution pdf file
All images in CMYK colour
3mm Bleed
No crop marks
Artwork Guidelines
Size: DL, 4pp A5 and A4.
Material: Coated silk 150gsm, 250gsm and 350gsm.